today i look like a fire-pixie with my glasses : D
haha i wear them only for car driving! but i think i look really intelligent, dont i??? *laugh*
I came home and WTF is in my postbox?????
Yeah normal people think "blaaaaah lame.. fucking leads FOR WHAT? lame."
i search a long time for them and now i got them *___*
SO i need them for mangasite-sketching!
when im satisfied with the rough sketch, i draw OVER the blue lines and scan everything in greyscale, so the blue lines are gone! :)
and everything looks beeeeeeautiful *hehe*
and no, you can´t use a normal colored pencil.. they are to thick for sketching.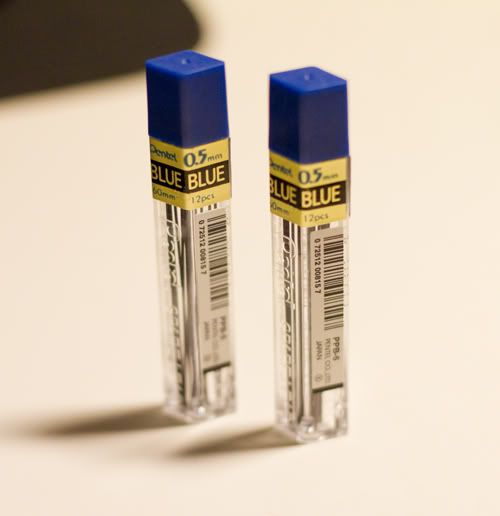 and i got some new russian aquarell colours! *__* i´m in love with them!!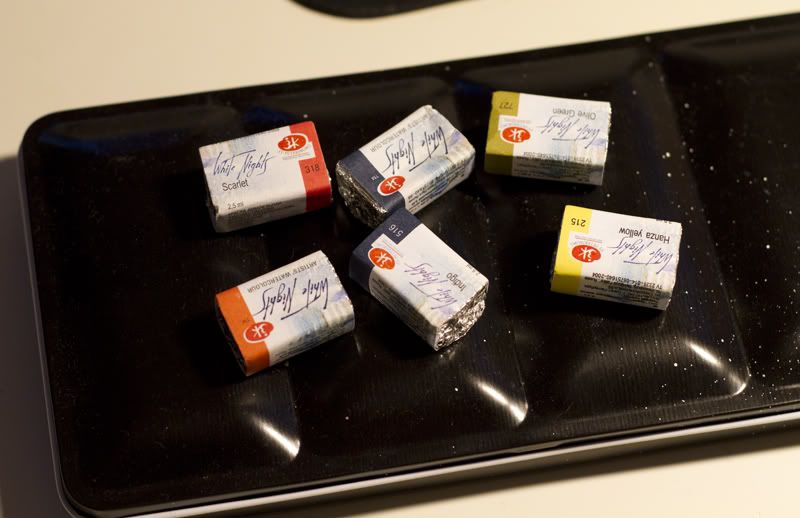 ...and yes im a drawing-material-freak!!!